Best Hookup Sites Online
If you need to find sex right now
If you want to fuck a local slag right now, consider using www.milfs-sexdating.com to find a fuck with local women right now. We have the best type of places for you to meet girls using our Garg AU app.
Types of Hookup Apps
If you need to use hookup apps, consider signing up to www.pflagvictoria.org.au - they have fantastic deals for meeting and fucking. If this is what you are looking for, look at www.freesex-chat.net.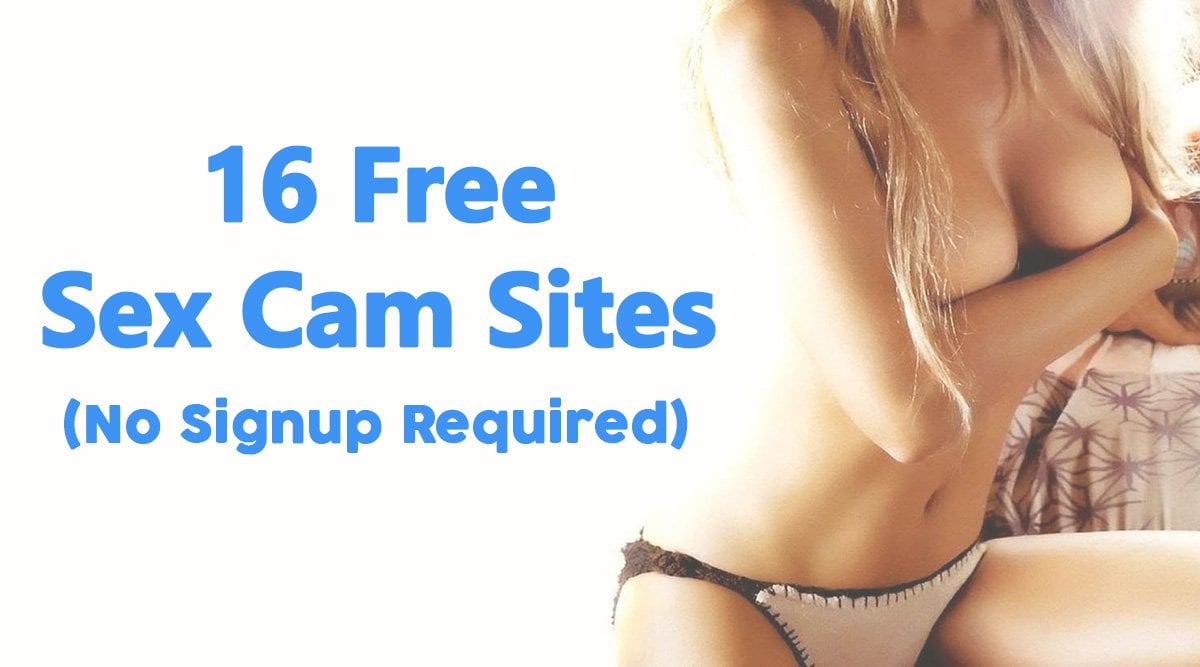 YOUNG PEOPLE CANCELLATIONS-- URGENT + NEW TOURDATES POSTED

Dear Friends-
Unfortunately, we have to cancel our shows tonight and tomorrow. We feel really bad about this, both physically and otherwise, but there is nothing we can do.

YOUNG PEOPLE MUST CANCEL OUR APPEARANCE AT THE FOLLOWING CANADIAN SHOWS DUE TO ILLNESS:..

*SUN 2/22 MONTREAL, QC Petit Campus The Gossip
*MON 2/23 TORONTO, ON Lee's Palace The Gossip
We are going to drive to Detroit on TUE 2/24 and resume the tour there, hopefully somewhat recouperated. Please forward this around... we wish we could play but our voices don't work.

best,
young people

Here is our 2004 Wintertime News Bulletin:

* It's cold in Brooklyn
* New Tourdates added with The Gossip, Liars and The Get Hustle
* Friends Forever split record release date
We aren't really using this mailing list very much, but thought it might be a good time to give you all a bit of news.

*Tour
We are touring the East Coast and entire US very soon, playing with lots of fine bands. Playing a lot of cities we've never played before and would love to see you all there with your next of kin.

SHOWS:
THU 1/29 NEW YORK, NY NYU Kimmel Center w/Liars
SAT 2/14 GREENSBORO, NC Ace's Basement w/Great Falls, Ashrae Fax
SUN 2/15 ATLANTA, GA Echo Lounge The Gossip
MON 2/16 WILMINGTON, NC TBA
TUE 2/17 WASHINGTON DC Black Cat The Gossip
WED 2/18 PHILADELPHIA, PA The Fire The Gossip
THU 2/19 NEW YORK, NY Knitting Factory The Gossip
FRI 2/20 CAMBRIDGE, MA Middle East Downstairs The Gossip
SAT 2/21 PURCHASE, NY S.U.N.Y. Purchase The Gossip
SUN 2/22 MONTREAL, QC Petit Campus The Gossip
MON 2/23 TORONTO, ON Lee's Palace The Gossip
TUE 2/24 DETROIT, MI Magic Stick The Gossip
WED 2/25 COLUMBUS, OH Little Brother's The Gossip
THU 2/26 CHICAGO, IL Bottom Lounge (AA) The Gossip
FRI 2/27 CHICAGO, IL Bottom Lounge The Gossip
SAT 2/28 ATHENS, OH Ohio University Baker Center Front Room

U.S. Dates with Liars (http://www.liarsliarsliars.com) March 16-April 17. Coming soon!

Check our website for all the rest of our tourdates...

*Split 7" with Friends Forever to be released March 9, Narnack Buddy Series #3.

Young People and Denver's most excellent explosion by the name of Friends Forever will be collaborating on a release for the Narnack Records "Buddy" Series very soon in which both bands will rearrange the song "Where the Streets Have No Name" by Irish rockers U2.

*Self-titled LP now out on vinyl! Available via Heroine Records (Italian import) http://www.heroine.org/index1.html

*We are recording some new material in the next month with friends here in New York. Excited to get back in the studio. More news on this to come!

Listen to: Bo Diddley, John Lee Hooker, Sinatra/Jobim

Love,

Young People (Katie, Jarrett and Jeff)

*****************

January 9, 2004

We are getting ready for Spring Touring. Check the tours page for U.S. dates with The Gossip and Liars and Get Hustle...

European tour to follow...

Hilarious caricature and Katie interview up on http://www.junkmedia.org

More extensive news update coming up soon!

xo.young people

| youngpeople | katiejarrettjeff | http://www.ilikeyoungpeople.com |

December 6, 2003

HERE'S WHAT'S NEW!


- 2 Shows in December
--FRI 12/12 NEW YORK, NY Sin- e with Oneida / Growing
--SAT 12/13 BROOKLYN, NY Krezo 2 318 Grand St. with Growing/First Lady of Cuntry

- Some New Reviews for War Prayers up at: --Stylus Magazine (http://www.stylusmagazine.com/) --PitchforkMedia (http://www.pitchforkmedia.com/record-reviews/y/young-people/war-prayers.shtml) --Rockpile (http://www.rockpile.net/) --Glide Magazine (http://www.glidemagazine.com/2/reviews188.html) --Dusted (http://www.dustedmagazine.com/reviews/1171) --Aversion (http://www.aversion.com/bands/reviews.cfm?f_id=1393) --Kitty Magik (http://www.kittymagik.com/reviews_viewer.asp?artist=321) --Omaha Reader (http://www.thereader.com/createpage.asp?contentID=1966) --SF Weekly (http://www.sfweekly.com/issues/2003-12-03/reviewed2.html/1/index.html)

- Limited Import Vinyl of S/T 1st LP available now through http://www.heroine.org/index1.html

more to come.. xo.young people

| youngpeople | katiejarrettjeff | http://www.ilikeyoungpeople.com |

****

Nov. 6, 2003

Young People West Coast CANCELLATIONS

Dear Friends



Because of Jarrett's unfortunate foot injury, we are going to have to cancel our involvement in the PGMG / Cobra High shows that were scheduled for Nov 19-26. This is really sad news, as we all were very excited to play on this tour, but after much deliberation and facing of reality we realised that it would be a significant risk to Jarrett's health and jeopardize his healing process. He has sustained a serious foot injury which has not yet had proper time to heal and be rehabilitated, meaning that he is unable to play drums and also has a hard time walking and even putting weight on his foot. He'll be in physical therapy as of next week and hopefully this will get him back in shape fairly quickly. At any rate, we see no other choice but to cancel for his safety and well-being. We hope this doesn't cause too much inconvenience and maybe we can make up the shows some other time when we are not crippled.

| youngpeople | katiejarrettjeff | http://www.ilikeyoungpeople.com |

****

CMJ SHOWS, CHANGES, CANCELLATIONS...

FRI OCT 24 @ PLAID
FLEET TEAM AGENCY / VICE MAGAZINE SHOWCASE
w/A.R.E. Weapons, Rogers Sisters, Panthers, The Occasion, DJ's Chromeo and more!
(FREE-- set time at 10:45)

SAT OCT 25 @ KNITTING FACTORY
DIM MAK / COLD CRUSH LABEL SHOWCASE
w/The Gossip, Pretty Girls Make Graves, Dance Disaster Movement, and more!
(set time @ 12:15 AM, main stage!)

THU OCT 30 @ BOWERY BALLROOM
w/Liars, Tunnel of Love
(we play second)

TOUR DATE CHANGES ON THE TOUR PAGE, RELEASE DATE PUSHBACK, READ ON!

SEPTEMBER UPDATE!

* "War Prayers" Record Release PUSHED BACK TO OCTOBER 21
* New Tourdates added with Scout Niblett, Pretty Girls Make Graves, Liars
* Where The Streets Have No Name
* Careless Talk Costs Lives
* Before you 'cuse me, Take a look at yourself


OK. WAR PRAYERS the album is finally going to be available on October 7, 2003 in full colo(u)r packaging courtesy of the fine Steve Aoki at Dim Mak records. 11 mini-epic songs for you, featuring excellent guest musicians, cute children and classic film music adaptations. Please visit http://dimmak.com for more information.

We are touring the US very soon, playing with lots of fine bands, and then heading back out west AGAIN at the end of November with Pretty Girls Make Graves. Playing a lot of cities we've never played before and would love to see you all there with your next of kin.

Record Release shows:

SAT 9/27 NEW YORK, NY Knitting Factory Record release Party w/Very Special Guests (9:30pm), TV on the Radio (10:15pm), and White Magic (11pm)! We will play at the stroke of midnight. Afterparty in the Tap Bar, 1 - 3 AM, with DJs Rory Phillips (Trash, London) and "Dramatic" Dan Selzer!

THU 10/9 LOS ANGELES, CA The Smell Record Release Party w/Wives and DJs Steve Aoki and Cali

Check our website for all the rest of our tourdates...

Young People and Denver's most excellent explosion by the name of Friends Forever will be collaborating on a release for the Narnack Records "Buddy" Series very soon in which both bands will massacre a timeless classic from the canon of Modern Rock radio made by political Irish wraparound sunglass-wearing lads. Aren't you excited?

The lovely folks at Careless Talk Costs Lives Magazine in the UK have a feature on us in their Sept/Oct issue. I advise that you check it out if you have never seen/heard of this magazine because they are really one of the only magazines worth reading covering new music. Possibly THE ONLY magazine worth reading. Also, Steve Gullick's photography is damned amazing.

Listen to "Beggars Banquet" and clean your kitchen.

Love,

Young People (Katie, Jarrett and Jeff)

---

JULY UPDATE!

***PEEL SESSION***

Our Peel Session is airing on BBC Radio 1 tomorrow, Tuesday, July 22! Those of you who are in the listening area, tune in... those who aren't can pick it up online at http://www.bbc.co.uk/radio1/ alt/johnpeel/index.shtml. You can listen to it online for one week. We recorded 4 songs in Studio 4 with the amazing Simon. They are (in no particular order): 1. The Man That Got Away (H.Arlen/I.Gershwin) 2. Night Nurse (YP) 3. Dutch Oven (YP) 4. Hot Horse (YP) These are all brand spanking new tracks!

***TOUR***

We will be touring the entire U.S. in September/October and we want to make it really fun and amazing-- check our tentative itinerary on the tours page... Anyone with suggestions for openers or ideas for good shows should email us !

***RECORDS***

SINGLE> Our 12" single on Hand Held Heart is out and available through Insound and fine record stores all over.

ALBUM> WAR PRAYERS, our next full-length CD / LP, will be released on Sept 23 in the U.S. on Dim Mak. We are really excited about how it came out and can't wait for you to hear it. There are a couple of mp3s on the website from the record, so preview to your heart's desire.

Go to the beach!

Love,

Young People

*****************